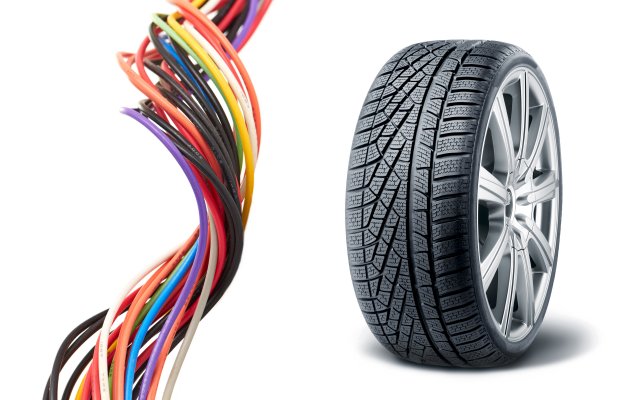 Plasticizers
Matrìca will offer a range of plasticizers for PVC, as well as an innovative type of bio-extender oils for elastomers.
The main application field for Matrìca's range of plasticizers is the flexible PVC sector, along with other types of polymers such as NBR, SBS and ABS. Matrìca's bio-plasticizers will offer a high-performance, non-toxic, eco-sustainable alternative to traditional plasticizers (phthalates). These plasticizers, which have high molecular weight and low release levels, are able to achieve excellent plasticization and guarantee exceptional thermal stability.
Matrìca's bio-extender oils have been specifically designed for the tyre industry and are destined to replace - partially or fully - extender oils of fossil origin. Tyres produced using bio-extenders have higher levels of performance in terms of both rolling resistance and grip on wet road surfaces, and they contribute to reducing fuel consumption. Thus the benefits in terms of sustainability are not limited simply to the production of tyres, but also to their utilization. The low glass transition temperature that is a feature of Matrìca's bio-extender oils makes them particularly suitable for use in the manufacture of tyres intended for applications subject to extreme temperatures.
For more information, please write to info@matrica.it