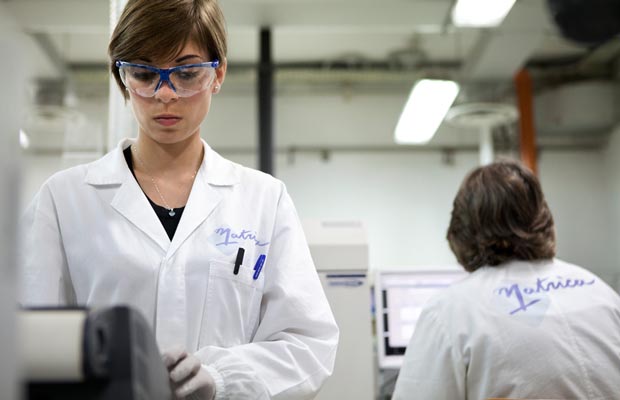 Research and development
Back in 2012, Matrýca established a Research Centre, which includes an analytical laboratory and 7 pilot plants, and covers a total area in excess of 3,500m2.
The pilot plants are a crucial part of the research centre, endowing it with the capacity to forge ahead with the process development of the new technologies being implemented and the development of cutting-edge products, as well as the production of samples for market testing.
Moreover, the pilot plants play a fundamental role in the scaling up of the various process phases.
The Centre operates in synergy with the Novamont research centres - where the technologies were developed - and those of Versalis for the relevant sectors; it also works in partnership with leading national and international institutes and with the regional research system.
The project also envisages experimental research, conducted by Novamont, on local agricultural crops that may be suitable for powering the Matrìca plants: as of today, 400 hectares have been given over to the cultivation of thistle, a native Sardinian plant. Also underway are experiments on small plots with other oleaginous dryland crops that have potential industrial applications.